A neighbor of mine tried to stop me from cooking for my wife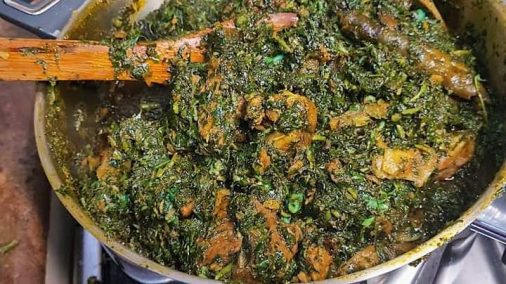 A neighbor of mine tried to stop me from cooking for my wife.
Recently, my wife told me that she has been craving Afang soup. Due to the tight schedule and nature of our jobs, none of us has been able to create time to make the soup.
So today being our usual Freaky Friday, I decided to surprise her with her special craving.
I went to the market to buy all the ingredients I'll be needing for the soup. My wife loves goat meat a lot, so I made sure I bought it in large quantity. I bought dry fish, mfi, shrimp, and every other thing that I'll need to make the soup.
While I was pricing cowleg, someone tapped me, and I turned to see a neighbor from the same street. We exchanged pleasantries, and when he looked at me carrying two heavy bagco bags filled with food items, he said.
"Oga Praises, this one wey you dey buy foodstuff like this, e be like say your wife no dey house."
"How do you mean?" I asked.
"Your wife no fit dey house, and you go dey suffer to come market to buy foodstuff."
"So going to the market to buy what my wife and I will eat is now seen as suffering abi?"
"No be so, but na woman job be that." I looked at him and shook my head.
He is the type that believes that cooking and doing house chores is strictly meant for the women. There was no need to engage him further because he reeks of irredeemable ignorance.
I paid for the cowleg and told him that I have other things to do in the market. When I was done with my purchases, and waiting for a taxi to take me home, I saw the same neighbor clutching the biggest size of softcare diapers with one hand, while he used the other hand to hold a big nylon bag that was filled to the brim. I wanted to go and remind him that he should have left the shopping for his wife, but I decided to overlook him.
There are people who I'll describe as joykillers. They penetrate you, try to know how you run your home, then they will discredit your efforts, and even try to impose crazy societal expectations and weird norms on you. Keep away from such people because in their closet, they do all those supposedly 'unmanly' things they tell you not to do. They keep their homes but will try to destroy yours with their faux ego.
Anyway, I got home and made the most delicious afang soup for my wife. When she came home, and I served her the special delicacy. The smile on her face, coupled with the relish she expressed while eating the food was worth the stress.
She finished eating and went straight to bed to sleep. She has been stressed.
The soup still remain small for freezer shaa, who wants to have a taste?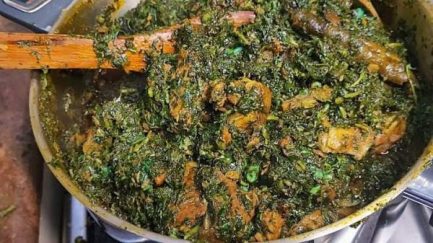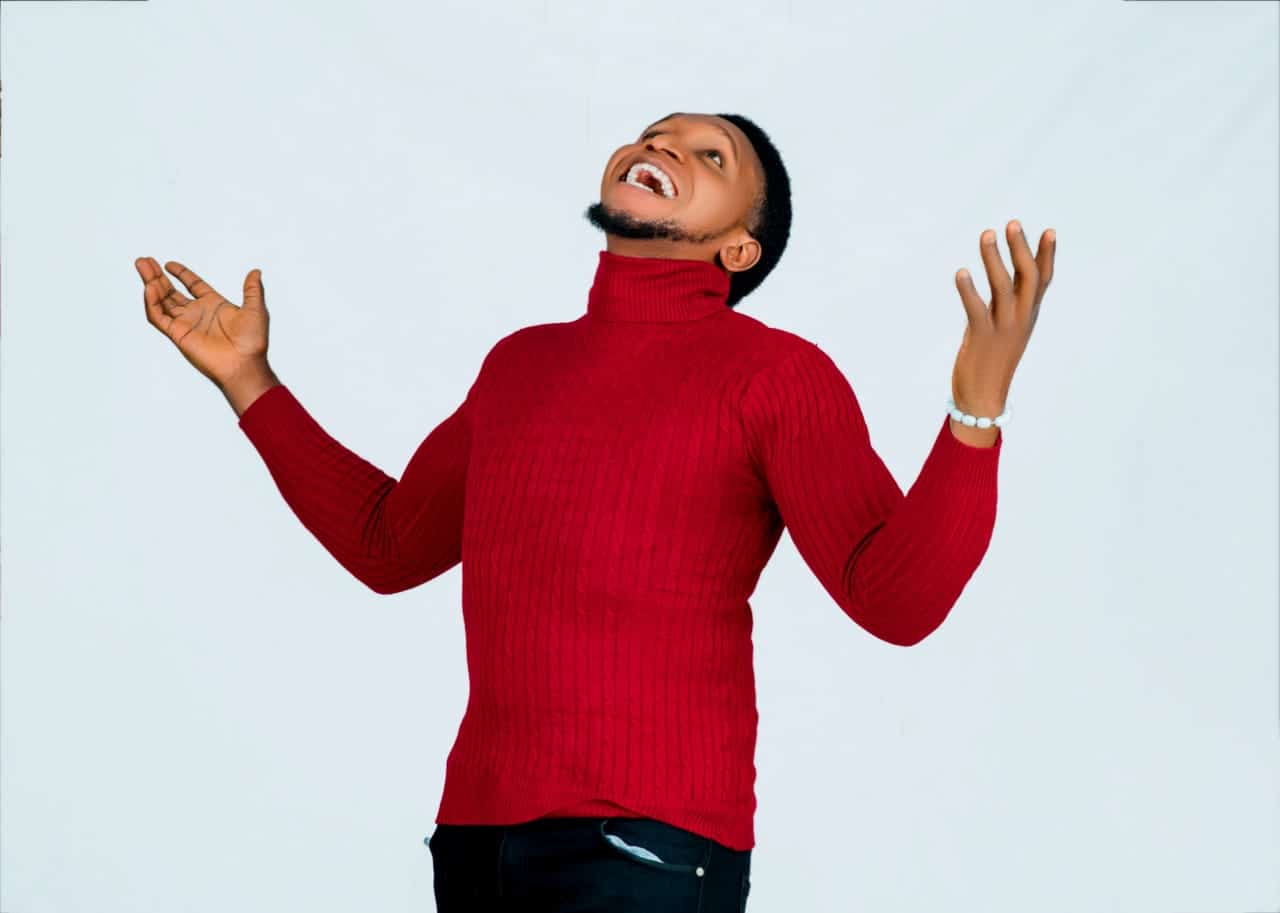 My name is Praises Chidera Obiora and I am the best at what I do.