This is why I stopped my wife from wearing heels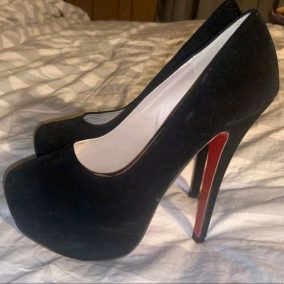 This is why I stopped my wife from wearing heels.
So my wife is someone who loves walking very slow. Even when we are taking a stroll. She will walk like she is scared of matching the ground.
In the house, I am the agile walker.
The fast pacer.
I walk like the speed of light and would wait for her to come and meet me.
If I can't wait, I hold her hands and drag her along with me like
Sundays are the worst days. She will wear koi koi shoes and I will be begging her to walk fast.
Yesterday I felt like backing her and carrying her on my back when going to church. We were late and with the way she was walking, I knew we would reach when the church members were locking the church doors.
So I turned and shouted.
"Madam walk fast na."
My wife exploded too.
"Come and carry me na. Can't you see I am wearing heels? You want me to fall?"
I turned to her and refired.
"Look I can walk better than you in that koi koi shoes. I have never worn it before but I am a fast pacer. Abeg walk fast. Something that small small girls are wearing."
I didn't know those words pained my wife o.
When we got back from church she carried the koi koi shoes and brought them to me to wear and walk around the compound.
To get revenge, she carried charger cord and held it in her hands.
It was now looking like Fulani and his cow.
"Oya, if you can walk fast in these heels, I will never wear heels again. But if you can't anything I do you collect it like that."
I agreed.
I collected the koi koi shoe from her and wore it to prove her wrong.
When I wore the shoes, the shoe looked like I was standing on top of a mountain.
My legs started dancing left and right like I was wearing pins.
To walk became problem.
Left leg bent one side, right leg curved one corner.
I was still struggling to walk when I heard 'taawaiii' at the back of my head.
This woman wiped me charger cord and ran inside the house.
I fell down from heel shoes.
My eyes opened.
My wife went to the window and was telling me Ntorrr.
I saw something last night o.
From today I have decided not to shout again. I will follow her and walk at her pace from now on.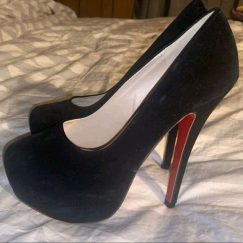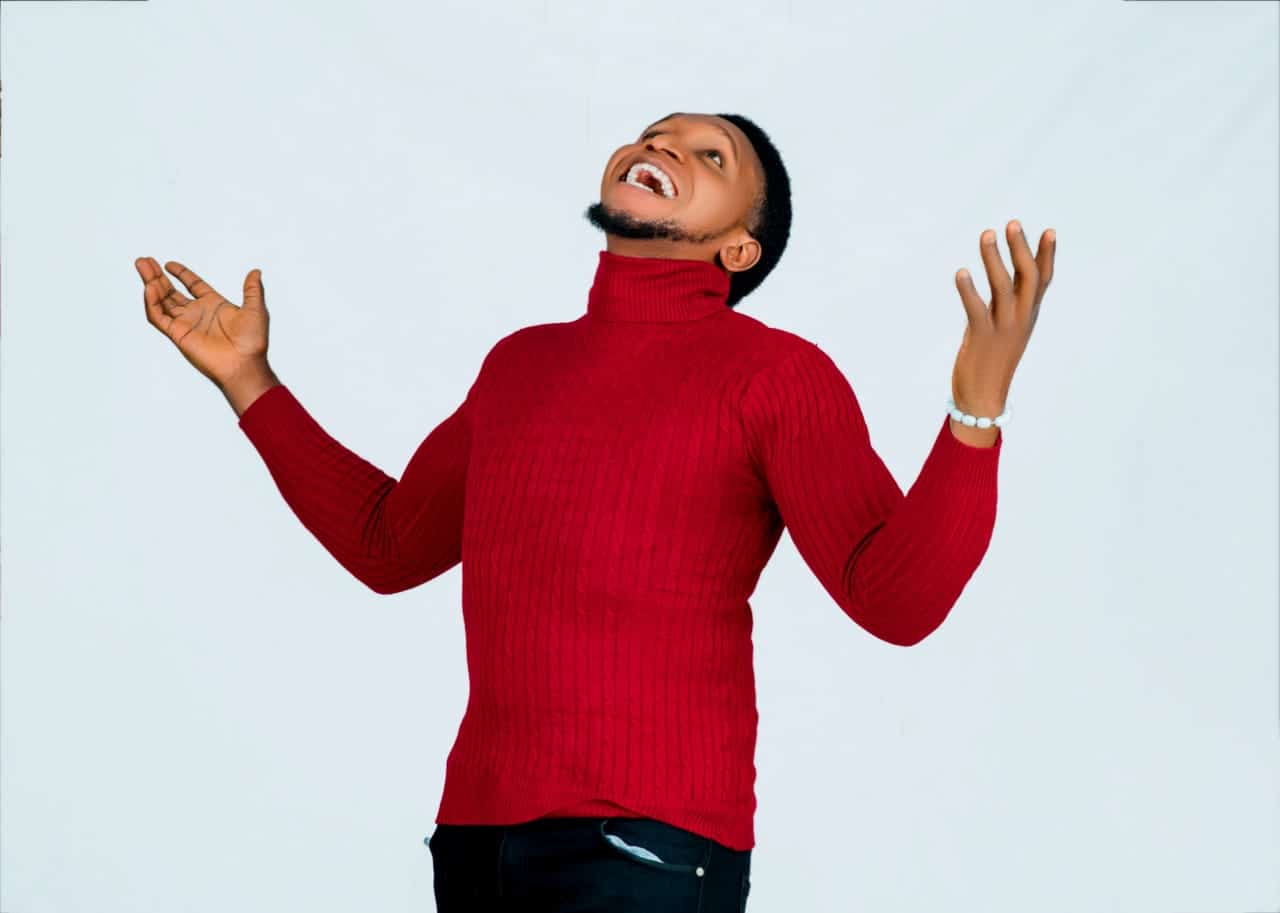 My name is Praises Chidera Obiora and I am the best at what I do.