This mad woman who sleeps in front of my house does this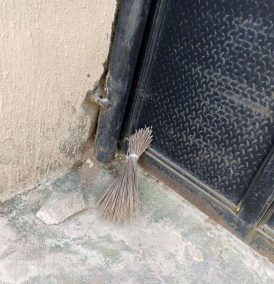 This mad woman who sleeps in front of my house does this. In my compound, I noticed that the front of the compound is always swept and kept neat every morning. Yet no one from my compound wakes up that early to sweep.
Two nights ago, I asked my neighbors if they knew who sweeps the front of the gate every morning.
My neighbors told me that a woman who wasn't mentally stable, who usually sleeps at a corner in front of the gate does the sweeping.
"If you wake up around 1am or so you will see the woman sitting at the corner of the gate. And as early as 4am she will start her movement. She is the one that sweeps the gate before she lives." My neighbor revealed.
I was shocked.
"Madwoman sweep?"
He nodded.
Yesterday, I sneaked to the gate around 1am to check if could see the woman. I was scared so I would not be flogged by her, or startle her. I didn't want her to think I was a robber as well cause I wouldn't know her reaction.
So I just peeped through the gate and I saw her lying outside at a corner covered in blankets.
I was shocked.
I went back in.
That morning, I woke up and discovered she had swept the floor as usual again.
While returning from school, I was shown the woman sitting by the roadside. She was actually mental as I was told, unkempt, and looked quite old as well.
I felt pity.
Last night at around 11pm when I was sure no one was outside, I took a 1000naira bill and dropped by the gate and placed a stone on it where she could see.
I woke up this morning and went to the gate.
She left her broom by the side of the gate, but picked up the money and left with it.
The stone was still there.
On my way out this morning, I saw her eating bread and drinking a bottle of Fanta at her usual spot.
I smiled.
She had used the money well.
I so much wanted to take pictures of that beautiful moment, but I am not ready for beating yet.
I don't know who she is, how often she visits, but that woman just found a friend who lives around the neighborhood.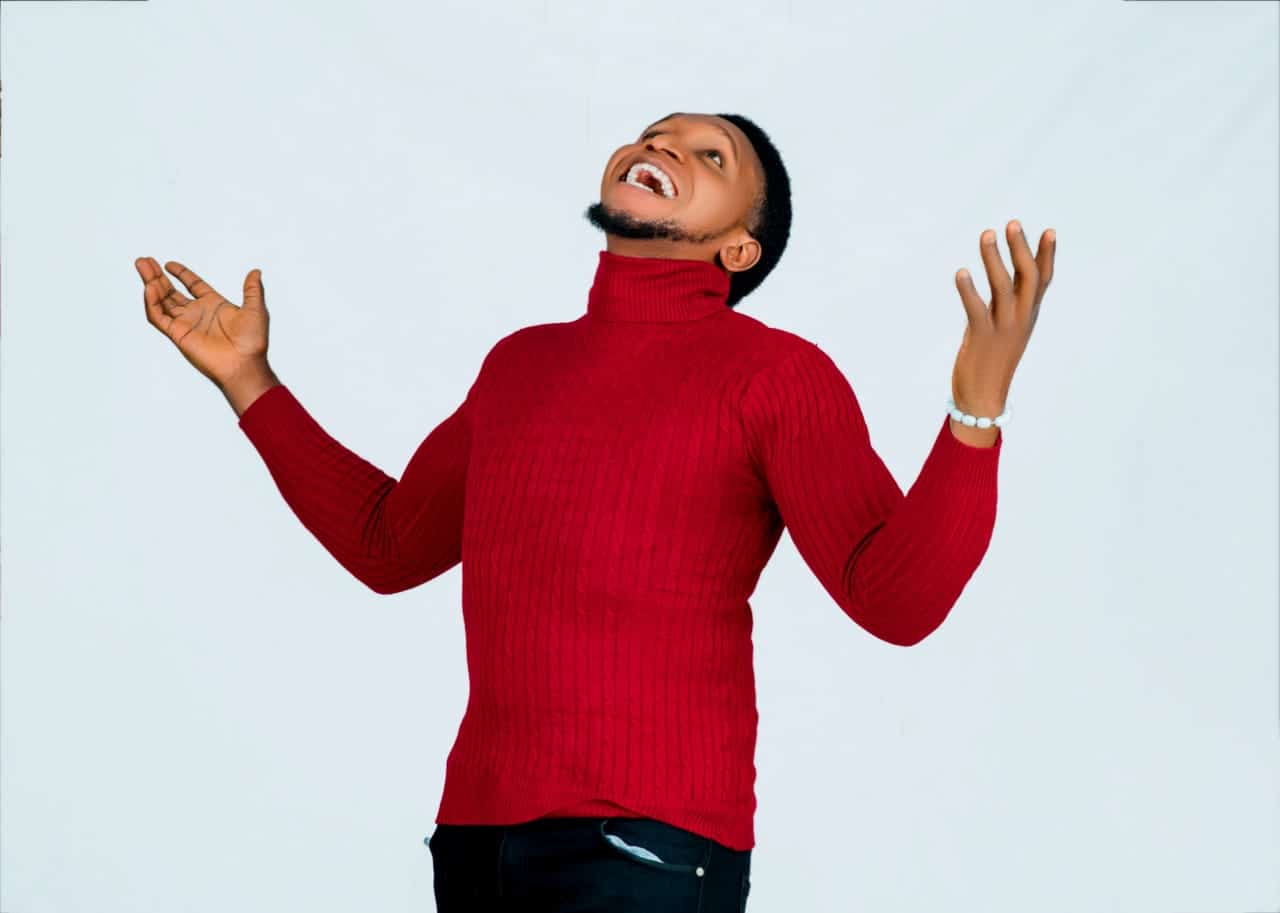 My name is Praises Chidera Obiora and I am the best at what I do.