"When he left that night I swore to revenge" (A TRUE STORY)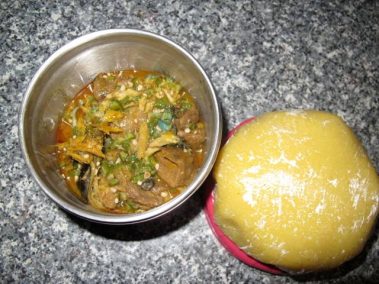 So there is this neighbor in my compound that comes knocking when he perceives an aroma in my house. At one point I started feeling as if he kept a camera inside my house. The moment food is ready and I have dished food and am about to eat, he will knock and enter.
When he enters and sees me eating, I would have no choice but to dish his own food for him.
The first day he knocked and saw me eating, I dished his food and gave it to him to eat. This man ate the meat and remained a huge chunk of rice in the plate.
He said thank you and left.
That day I felt I had packed too much for him to eat.
That was how I threw that rice away.
It pained me but I could not eat it and had no dog to give.
The second time he knocked and caught me eating beans, I wasn't having much in the pot. So I dished normal quantity. Very small in the plate. Even a five-year-old will finish that food.
He ate.
Yama yama the beans until it started looking like baby shit, then he left the rest for me and started drinking water.
That day I was angry.
So I asked him.
"Neighbor, how na. How far? What is the color of your problem?"
He gulped his cup of water and asked.
"Uncle Praises, problem how?"
"No, I noticed if you enter and I dish food for you, you don't finish it. Instead, you will remain the food in the plate yet you will eat my meat. It is not like you remain the meat too. I will now have to go and throw rice. Just like that."
"Ah ah! Uncle Praises, you don't expect me to be eating all na. If I eat all, you will think I am very hungry. So we eat small and remain small."
"Haba?"
When he left that night I swore to revenge.
This evening I heard him pounding pepper. I knew he was cooking. So I timed him.
When I heard plate and spoon making noise in his house I went to knock too.
When he opened the door and saw me, he started laughing.
"Uncle Praises. Kai. You can farm o. I was just about to eat like this. Kai shege you are a good farmer."
I entered the house.
He said he cooked eba and soup and wanted to start eating.
I told him to serve me the Eba and draw the soup he cooked.
He entered the kitchen and started turning fresh bowl of eba. He dished draw soup with meat and brought it to me.
I turned the draw soup inside the eba.
Maka maka the soup.
Zaga zaga it with my hand.
My neighbor looked at me.
"Uncle Praises, ah. The way you are doing that Eba, hope you will finish it o."
I didn't answer him.
I continued to Tama tama the eba until everything became meke meke in the plate.
When I was satisfied, I chewed the two meat he dropped in my plate and stood up.
Meat he was chewing fell from my neighbor's mouth as he saw me stand up.
He kept looking at me with eyes of wonder.
"Uncle Praises, you forget something?"
"No I am okay. Thank you. The food was very sweet. We would see tomorrow na."
I walked out of the room.
My neighbor did not talk.
I wanted him to talk and see.
My name is Praises Chidera Obiora and I am the best at what I do.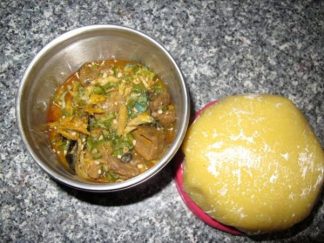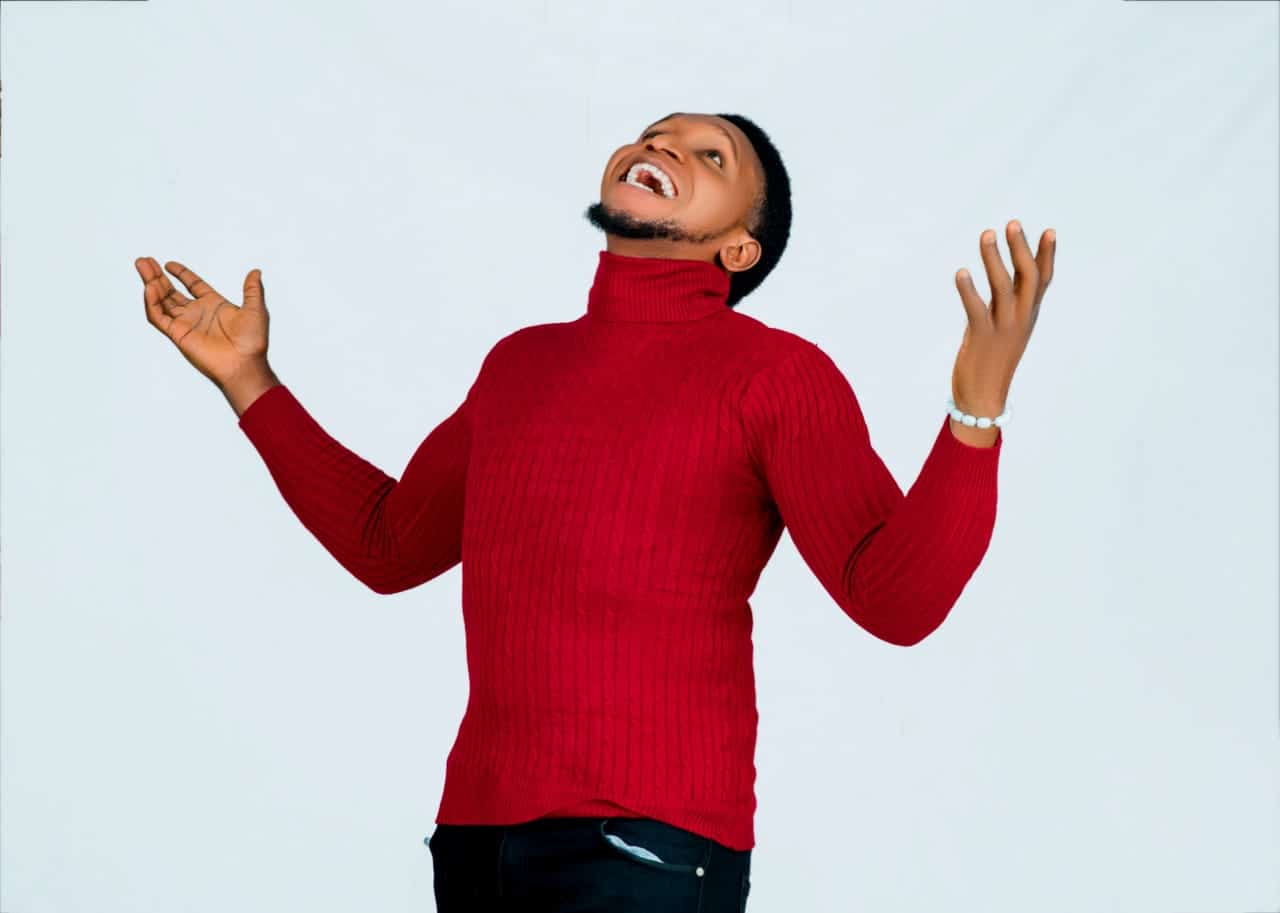 My name is Praises Chidera Obiora and I am the best at what I do.